Portal of Distance Education and Training
Portal of distance education and training is an unique system that allows the audience to raise the level of knowledge during the duties job performance. The software is a high-tech and most advanced in Ukraine, the most advanced technologies were used for its creation. The system is easy to use and it has an intuitive interface. The apparent advantage is the ability to access the system using a personal and tablet computers.
Portal of distance education and training consists of a main module (Distance Learning System) and auxiliary modules.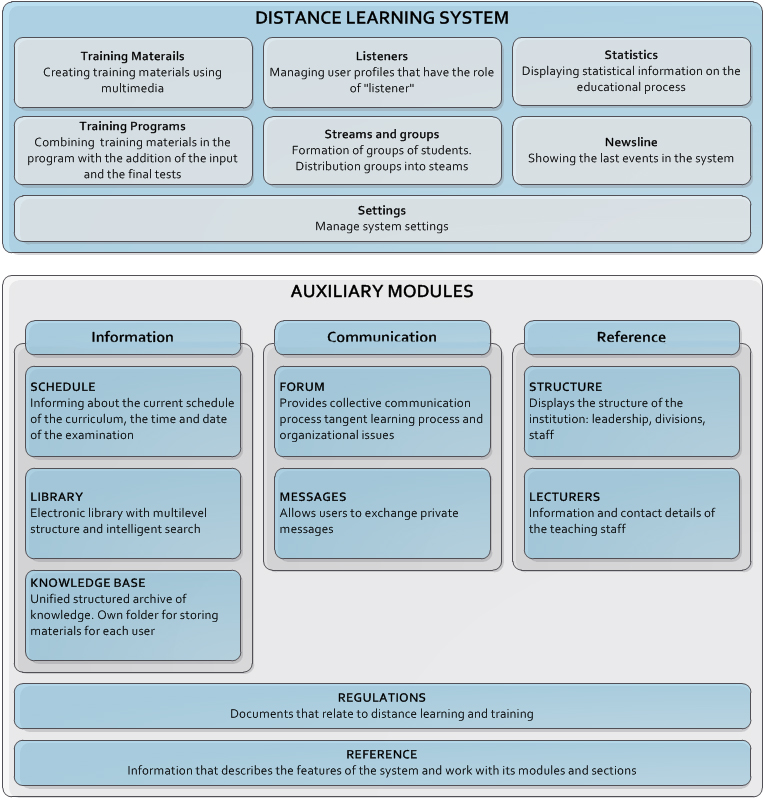 The main advantages of implementing Distance Learning System are:
The ability to reach more students;
Creation of lectures using modern information technology and multimedia materials;
Improving the effectiveness of training;
Development of training programs and ensuring that every student will process the required course material;
System of test and control tasks;
Introduction to Statistics passage of material for each student;
Create an environment in which each student will be given the opportunity to receive a quality education.
Features of using of distance education and training:
Educational Institutions – allows you to remotely get quality special education, take a course of preparation for the EIT or gain knowledge on extra-curricular activities;
Corporate sector – training and retraining, training new employees and existing certification;
Profiled on-line courses;
Automotive Schools;
Language courses;
Training companies.